I am not messing about here – this is rare, not ebay rare, but actually rare.
This watch was thought to exist only as a prototype, and is the design that was used to launch the entire modern Roamer Luxury Competence line. The modern competence design was based on drawings and an empty case found in the Roamer archive.
Beautiful machined dial.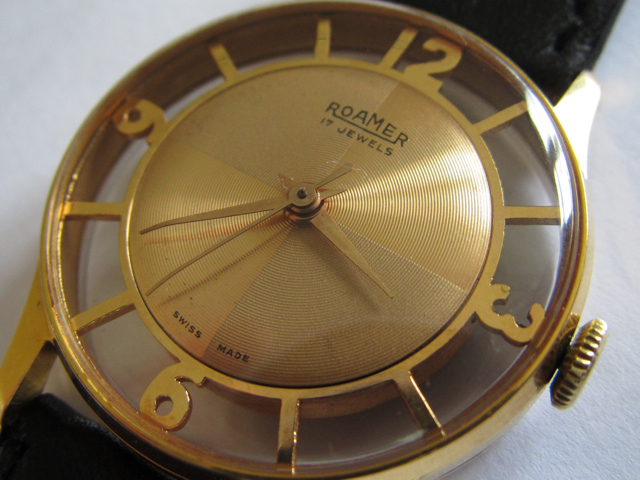 I apologize for the dust, it is on the crystal – not under.
1950s style lugs.
Case is 20 micron yellow gold plated.
MST 373, 8 3/4"' launched in or around 1944/45 – this one would be about 1955 due to use of kif-duofix on escape cap jewel, yet still no shock protection on the balance (this is originally a ladies movement used in a man's watch). Its not a sport watch, so it probably isn't needed anyway.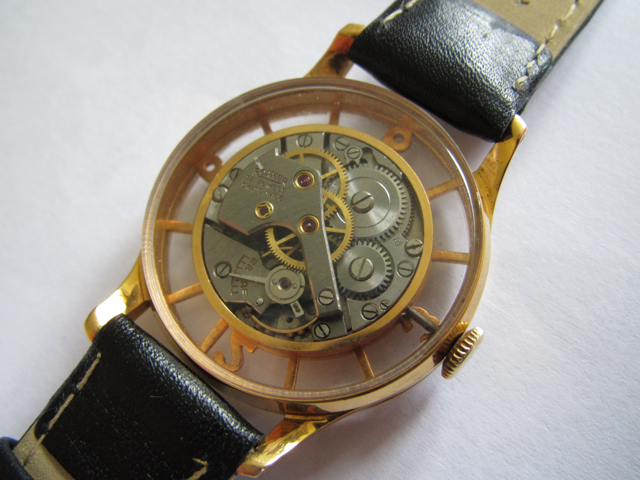 I feel incredibly privileged to own this. I doubt I will see another, especially in this condition.