This one is a beauty – and the chrome ones are usually in the worst condition.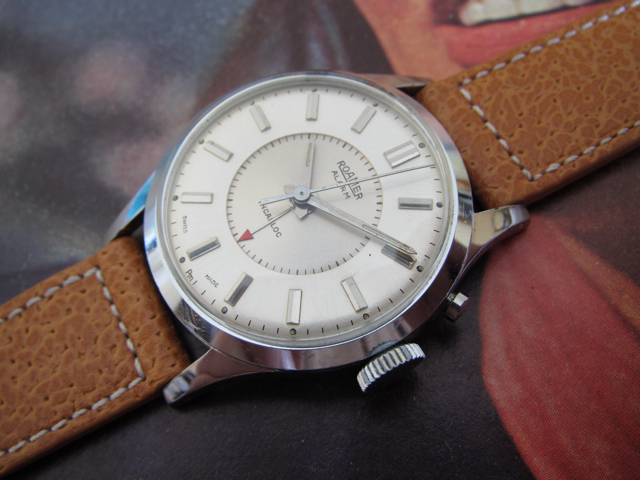 MST 427 movement, you can tell as the 417 has an additional hole on the barrel bridge.
Happy, because I now have them in all three finishes, Gold fill, Rose Gold fill and Chrome. I have no idea why the went with chrome on the cases as these were expensive watches when new – and Roamer were certainly making stainless steel cases by this time.